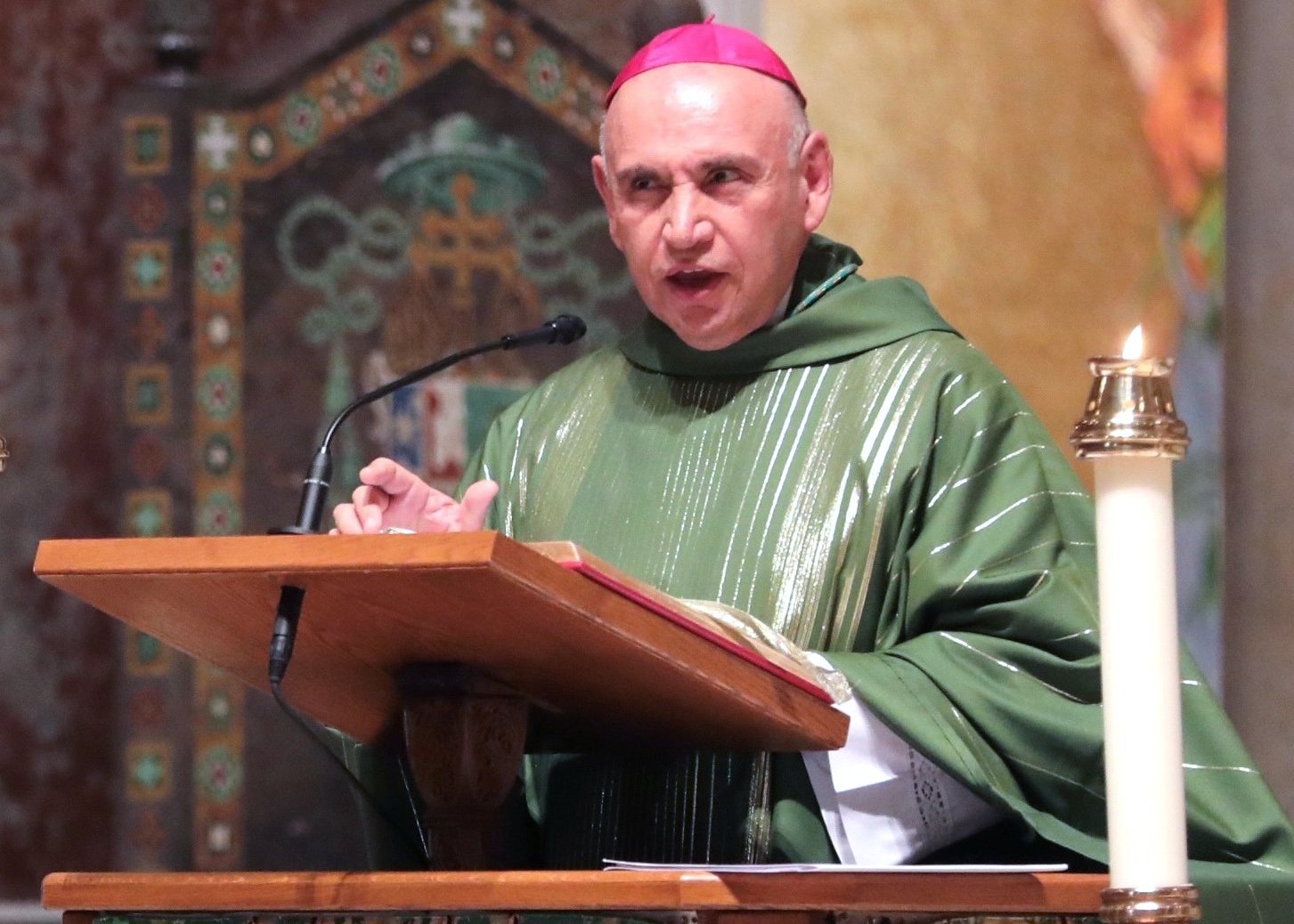 OSV News and Record Staff
WASHINGTON — Pope Francis has appointed Auxiliary Bishop Mario E. Dorsonville of Washington to head the Diocese of Houma-Thibodaux, Louisiana.
The appointment was publicized Feb. 1 in Washington by Archbishop Christophe Pierre, the Vatican nuncio to the United States.
The Colombian-born bishop, 62, succeeds Archbishop Shelton J. Fabre, who was appointed to lead the Archdiocese of Louisville in February of 2022.
Archbishop Fabre congratulated his successor and his former diocese on the appointment in a Feb. 1 statement.
"With great joy, I thank God for Pope Francis' appointment of Bishop Mario E. Dorsonville as the fifth Bishop of the Diocese of Houma Thibodaux in Louisiana!" he wrote. "I rejoice with the dear clergy, religious, and lay faithful of the diocese on this appointment and join with them in praying for their new bishop.
"I know that Bishop Dorsonville will experience the same warm Cajun welcome and love, support, and kindness that I experienced from the people of the Diocese of Houma-Thibodaux, which holds a special place in my heart," he wrote. "I pray in a special way for God's blessings on Bishop Dorsonville and the people he will serve. May God grant to all his blessings and peace!"
The Diocese of Houma-Thibodaux in southeastern Louisiana covers 3,500 square miles. Out of a total population of 257,423, there are 81,512 Catholics.
Bishop Dorsonville was named a Washington auxiliary bishop by the pope March 20, 2015, and he was ordained to the episcopate on April 20 of that year. He has served as vicar general for the Archdiocese of Washington since 2015.
He previously served as a pastor, spiritual director, a professor of business ethics and theology and served  in Hispanic ministry and as a vice president of Catholic Charities of Washington.
At the United States Conference of Catholic Bishops, Bishop Dorsonville was the chairman for the Migration and Refugee Services Committee (2019-2022) and currently serves as a member of the Committee on Domestic Justice and Human Development, the Committee on Migration, the Committee for Religious Liberty, and the Ad Hoc Committee Against Racism.