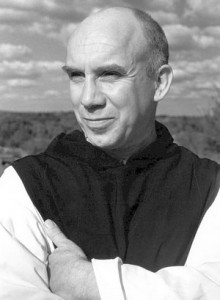 The Center for Interfaith Relations is accepting entries for its annual Thomas Merton Prize in Poetry of the Sacred contest.
Contest entrants are encouraged to contemplate the line from Merton's poem "Hagia Sophia," as they compose: "There is in all visible things an invisible fecundity, a dimmed light, a meek namelessness, a hidden wholeness."
The entry fee is $15 and all entries, of a 1,000 words or less, must be submitted online at https://centerforinterfaithrelations.org/poetry-of-the-sacred/ (call 502-583-3100 if unable to submit online).
The author's name or address should not appear on the document containing the poem. One winner will receive the Merton Prize in Poetry of the Sacred and $500.
The winning poem will also be published in the 2017-2018 winter issue of Parabola Magazine. Three others will receive honorable mention and $100.
The contest's final judge is Kentucky Poet Laureate Frederick Smock.