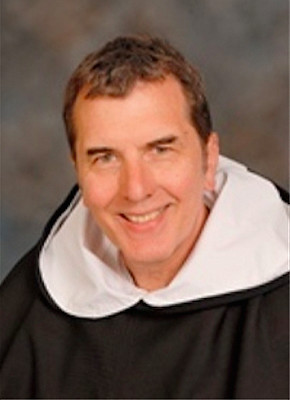 Este artículo forma parte de la serie Quiénes Somos en la Formación de Fe. Dicha serie, da continuidad a uno de los compromisos del V Encuentro Nacional de Pastoral Hispana/Latina.
El Proyecto Aquinas Path for Tomorrow es una iniciativa diseñada para ayudar a las escuelas de teología en los Estados Unidos y Canadá a priorizar y responder a los desafíos más apremiantes que enfrentan mientras preparan líderes pastorales para las congregaciones cristianas tanto ahora como en el futuro.
El propósito central y la meta general del Proyecto Aquinas Path to Tomorrow es fortalecer la misión del Instituto Aquinas de educar y formar la próxima generación de líderes ministeriales que compartirán el Evangelio de Jesucristo participando activamente en las culturas emergentes de nuestro mundo religiosamente desconectado.
Esta iniciativa establecerá un Centro para la Participación Comunitaria y la Evangelización que brindará oportunidades para la formación continua, especialmente en la predicación, la administración y la construcción de la comunidad, todo lo cual es esencial para abordar las realidades culturales emergentes de nuestro tiempo.
El director del centro, padre Patrick Baikauskas, OP enfatiza que "la financiación de Lilly Endowment del Proyecto Aquinas Path for Tomorrow permitirá que Aquinas Institute logre algunas metas y objetivos fundamentales del instituto.
El dinero de la subvención del Endowment ayudará a Aquinas a extender su alcance más allá de sus programas de grado académico y servir a nuevos grupos de partes interesadas, especialmente en "la comunidad LatinX para las generaciones venideras".
El Instituto de Teología Aquinas es uno de las 105 escuelas de teología que reciben subvenciones. Juntos representan la amplia diversidad del cristianismo en los Estados Unidos y Canadá. Las escuelas están afiliadas a tradiciones evangélicas, principalmente protestantes, no denominacionales, pentecostales, ortodoxas, católicas, black (negra), latinas, asiático-americanas e históricas de la iglesia de paz (por ejemplo, Iglesia de los Hermanos, Menonita, Cuáqueros).
"Las escuelas de teología han desempeñado durante mucho tiempo un papel fundamental en la preparación de líderes pastorales para las iglesias", dijo Christopher L. Coble, vicepresidente de religión de Endowment. "Hoy, estas escuelas se encuentran en un período de cambios rápidos y profundos.
A través de la Iniciativa Pathways, las escuelas de teología tomarán medidas deliberadas para abordar los desafíos que han identificado de la manera que tenga más sentido para ellas. Creemos que sus esfuerzos son fundamentales para garantizar que las congregaciones cristianas continúen teniendo un flujo constante de líderes pastorales bien preparados para liderar las iglesias del mañana".
El proyecto Aquinas es parte de la iniciativa Pathways y es parte de los esfuerzos más amplios de Lilly Endowment para fortalecer las escuelas teológicas y otras instituciones y redes religiosas que preparan líderes pastorales para asegurar que una diversa gama de congregaciones cristianas sean guiadas por un flujo constante de sabios, fieles y líderes bien preparados.
Para mayor información, visiten el sitio web: https://www.ai.edu.
El padre Patrick Baikauskas, OP es Vice President of Institutional Advancement en Aquinas Institute of Theology.