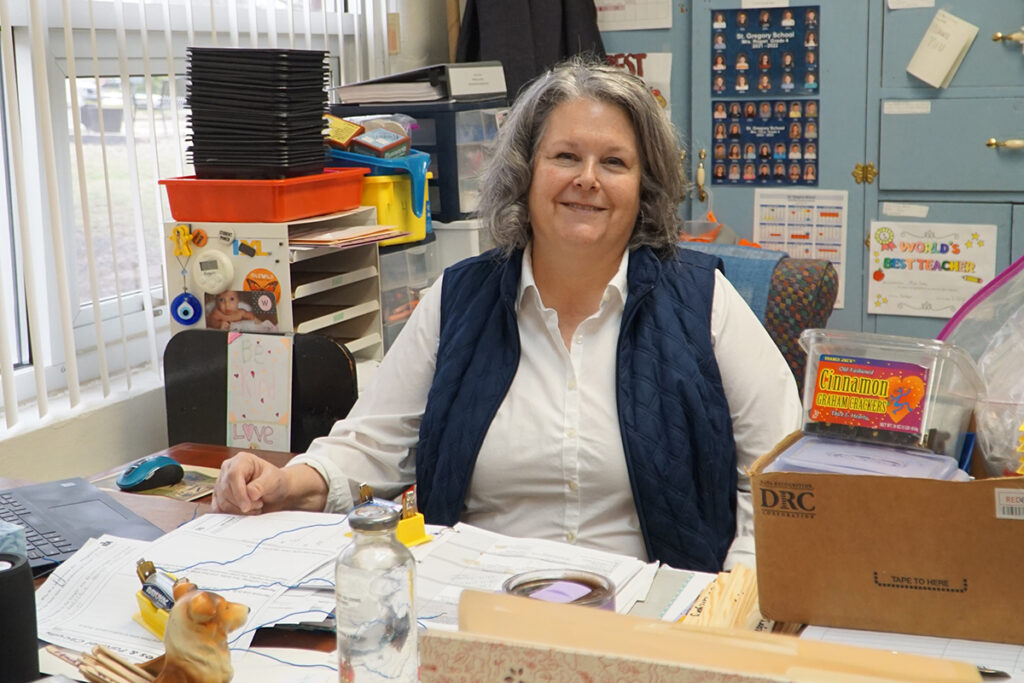 COX'S CREEK, Ky. — Terry Rogan, who teaches fourth grade at St. Gregory School in Cox's Creek, Ky., finds joy in teaching.

"Kids are joyful. I think that colors the day," she said in a recent interview in her classroom. "You can be doing something serious and a child will say something kid-like, but joyful" and that can make her day.

Rogan is this year's winner of the Father Joseph McGee Outstanding Catholic Educator Award. She will receive the award during the Salute to Catholic School Alumni Dinner, sponsored by the Catholic Education Foundation, on March 8 at The Galt House Hotel.

"I was really super surprised. It's nice to be recognized for the work you do though I don't feel that I'm necessarily deserving of it," she said. "There are so many good teachers and so many in this school."

When it comes to teaching, Rogan said she doesn't have any "grand trick." She does have a philosophy that can be summed up by something her mother used to say to her: " 'You can catch more flies with honey than with vinegar.' "

"You have to show kids that you like them. You have to be positive and listen to them, to what they tell you," she said. "You have to try to figure out what they're doing right and lead from that direction. If you want people to listen, you have to lead from a positive spot."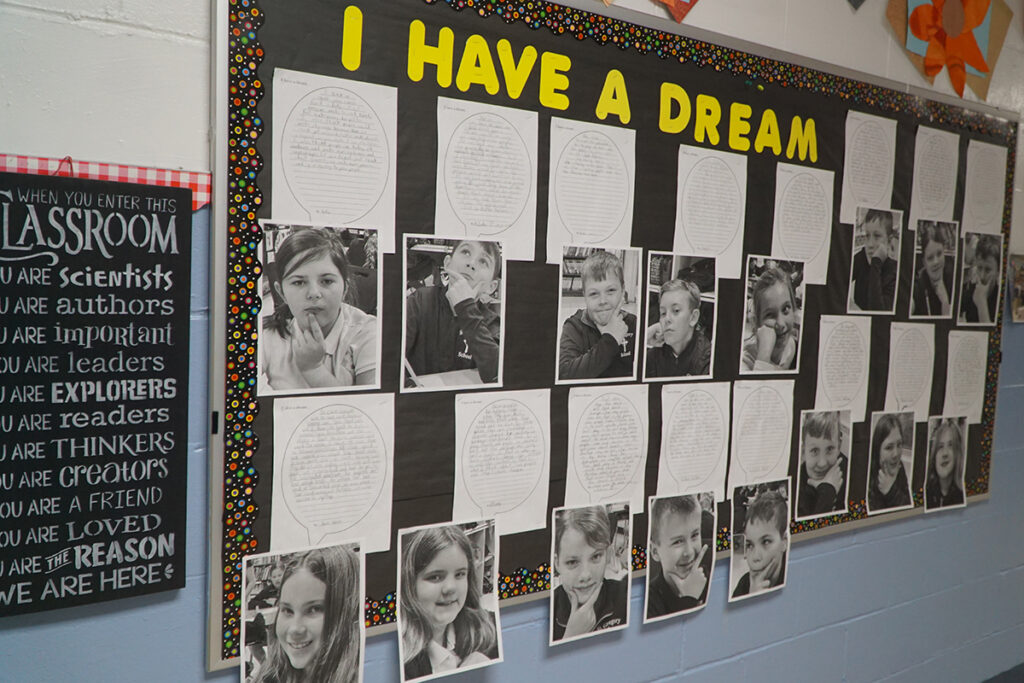 Rogan has 24 students in her classroom. They sit in groups of four, which she said helps them learn to work together. In January, the students worked on a project about Dr. Martin Luther King Jr. They watched part of Dr. King's famous "I Have a Dream" speech, discussed ways to make the world a better place and wrote essays about their dreams.

"Their messages were so sweet," Rogan said of the project. The essays and photos of the students are displayed on a wall outside her classroom.
St. Gregory Principal Camille Boone, who nominated Rogan for the archdiocese-wide award, noted in the nomination that Rogan was the "perfect candidate."
"From my research about Father McGee, she is the epitome of what Father McGee was to his parishes and the archdiocese. Mrs. Rogan is a lifelong learner who has been willing to enrich herself and the lives of her students in many ways over her years of service," Boone said. "She is loving and compassionate, positive and helpful and most importantly faithful.

"Each year, her students and their parents praise her for her amazing patience and ability to lead her students in ways that make them love coming to school each day."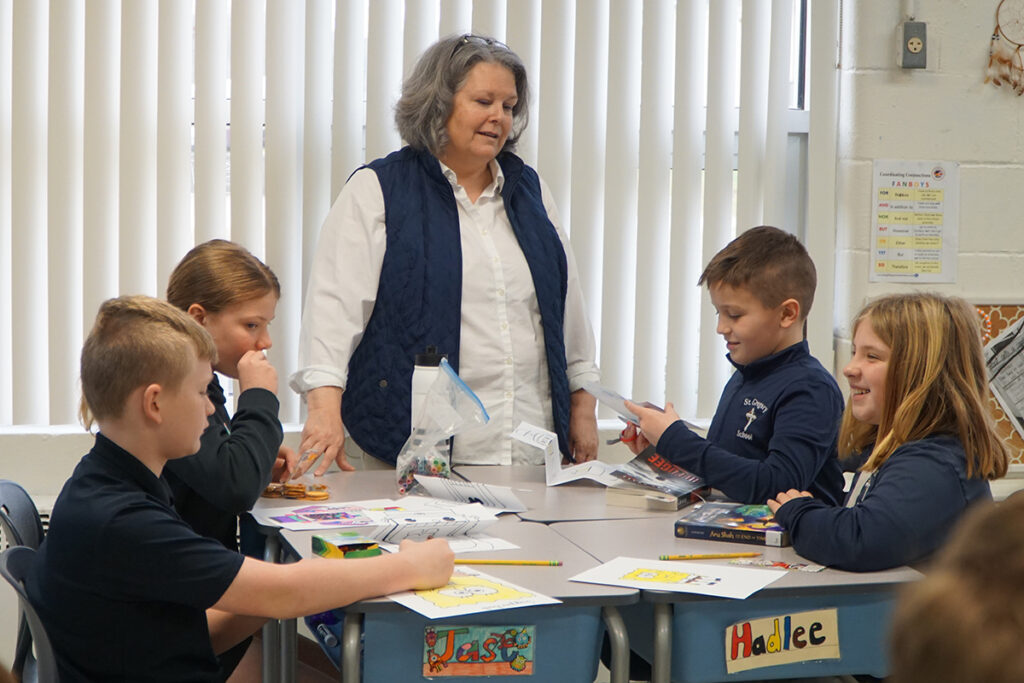 Boone noted that Rogan engages her students with "hands-on activities" and "thoughtful projects" and "expects them to stretch their talents."
Rogan began her teaching career in 1988 in Indiana. She is originally from Bedford just south of Bloomington, where she attended Indiana University and completed her undergraduate degree.

Prior to St. Gregory, she taught at St. Joseph School in Bardstown, Ky. She was a first-grade teacher for close to five years and served as the school's librarian for about a year. After she started her family, she stepped away from teaching for a few years.

When she decided to return to work, she did so as a part-time director of religious education at St. Gregory Church. She liked doing that, she noted, but her passion is teaching.

She returned to the profession in 2013 at St. Gregory School, where she's taught fourth grade since. She is also a master catechist and spends time preparing students for their weekly school Mass.

"Fourth grade is the best grade," she said. "They are independent but eager to please and life just seems so fresh to them."