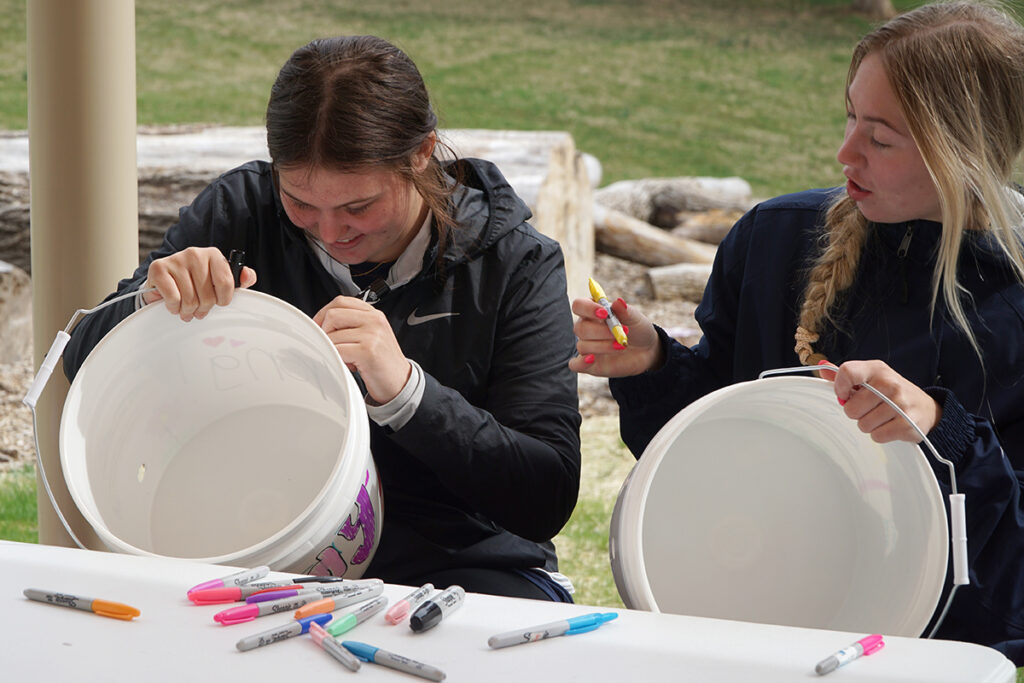 A young adults' retreat program at The Passionist Earth and Spirit Center is providing a way for Catholic high school students to connect with nature and learn about mindfulness.

The center, founded in 2005 by Passionist Father Joe Mitchell, sits on 27 acres of land on Newburg Road.

The center opened its young adult retreat program late in the summer of 2021, said Lori Hadorn-Disselkamp, who serves as a program manager and retreat director at the center. Hadorn-Disselkamp, a former theology teacher, said she created the program immediately after she was hired in July 2021. Having worked in high schools, she saw a need for a program that incorporates care for God's creation, mindfulness, compassion and community building, she said.

The retreats are outdoors and the students are immersed in nature most of the time. That's important for a generation that spends hours on screens each day, she noted.

"They don't get out enough," she said. But once they arrive at the center for a retreat "they are constantly moving and engaged."

The retreats incorporate nature walks, activities on a new team-building course and meditation.

The young adults' program has three retreat options and is offered to high school and middle school students, as well as young people from youth organizations.

The options are:

Community and Compassion retreats, which aim to build community within the group of students. In this option, activities are based on exploring similarities and differences in order to learn compassion and empathy for each other. "They realize they're not alone in the issues they're dealing with in their lives," said Hadorn-Disselkamp.
Care for Creation, which is based on cosmology and one's place in nature. The retreatants learn about evolution, climate change and how they can make an impact. On this retreat, the students also take part in a scavenger hunt aimed at teaching about sustainability, said Hadorn-Disselkamp. She said the retreat helps them understand the importance of building "a relationship with the Earth."
The Team Building option, which has six activities that require the students to use critical thinking skills to navigate the team-building course while working together.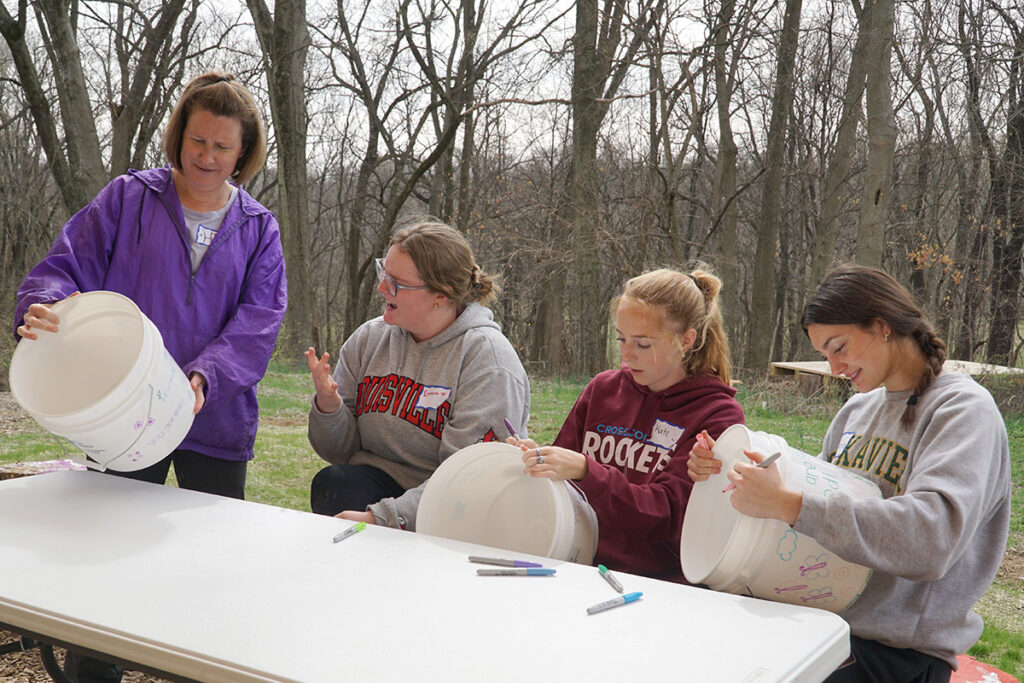 Hadorn-Disselkamp said the center is a "judgment-free" zone and it's one of the first things she tells retreatants when they arrive.

"They have to think about what they say to each other," as well as what they say about themselves, she said. Oftentimes, they tell her that this is one of the "big" lessons they take away from the experience, she said.

In addition to this program, the center also offers customized retreats, such as an Assumption High School senior retreat that took place the week of Feb. 27.
The four-day retreat offered a group of seniors the chance to take part in service projects during their school's mission week. The group packed water filters and decorated water buckets for nonprofit Water With Blessings to send to earthquake victims in Syria.

The Passionist Earth and Spirit Center also offers various courses and workshops to the wider community, aimed at promoting personal growth, social health and ecological care — three elements of the center's mission, said the center's CEO Kyle Kramer.

The center is being recognized by the Kentucky General Assembly for its work to promote the well-being of the community. Kramer is slated to make a special presentation to the General Assembly before it convenes March 10.

Karen Newton, a senior faculty member at the center, is scheduled to lead legislators in guided meditations aimed at promoting "personal stress resilience," according to a press release from the center.

For more information about The Passionist Earth and Spirit Center and its offerings, visit www.earthandspiritcenter.org/.