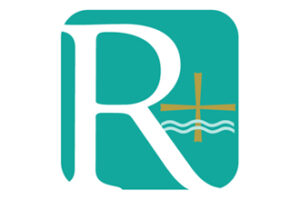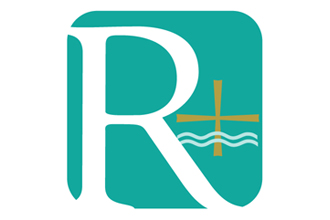 This series of teaching editorials focuses on Pope Francis' encyclical, "Laudato Si' " ("On Care of Our Common Home").
Howard Baum was a man who understood the creative power of machines. As a machinist for General Electric, he made parts for the appliances the American people wanted. He was a hard working man who was attentive to the needs of his wife, children and grandchildren.
As the oldest of his grandchildren, I was allowed to work with him in his machine shop, making parts for satellites and meeting people who came to him to create the next great invention. He was a busy man, who gave a lot of time to many people.
And, it wasn't only people and machines that attracted him; every spring he got the tiller out of the shed and worked with the dirt.
The tiller left a visual pattern of ridges and valleys, revealing my grandfather's careful plan for planting the seedlings. He worked with the land just as he worked with his machines.
His garden was a place of pride, just like his machine shop. My grandmother, Carmelita, was involved with his endeavors in the garden, as she would be the one to can or cook what was produced from the garden. This work was a joint venture for my grandparents, both for their household and also for those who received gifts from their garden.
No matter how plentiful their harvest, my grandparents shared their blessings, especially with those who were less fortunate than they were. Generosity was the norm among family, friends, neighbors and strangers. Wendell Berry, a Kentucky native alluded to this approach in his lecture, "It All Turns on Affection." People who are affectionate with the land are affectionate with people.
For Christians, affection is acknowledging God's beauty in the world. Howard found beauty in his work in his machine shop and garden but especially in his relationships with God and others. This communal approach is grounded in the family, the domestic church, as parents are the first and foremost teachers of the faith.
My grandfather gave me the gift of allowing me to understand the beauty of God through many different facets of creation. This multidimensional approach allows Christian conversion through art, literature, science, but especially through otherness. My grandfather's appreciation for his work and the land opened my eyes to the gifts of creation around me, and I realized that when we lack affection for the natural world, we miss the opportunity to see a glimpse of the Creator.
Humanity has been gifted many things in creation; all we have to do is open our minds and hearts to the communal possibilities.
Christians are called to be good stewards of creation for all humanity. "Laudato Si' " asks how we, as individuals, seek and draw out beauty in God, each other and the land. Is this not the purpose of the created world: to reveal the loving presence of God, the Father who is the source of our blessings? As Christ taught, are we not to go and be Christ for all humanity as each individual reflects his or her loving Father?
This global awareness through the blessed Trinity propels Christians to recognize the interconnectiveness of all people and creation. Christ guides us through this "change of heart" as in the Gospel of Matthew, chapter 5 verses 3-11, we find the path to the Kingdom of God expressed in the Beatitudes.
Our call to recognize and be responsible for the interconnectiveness of creation demands much of us, but nothing is impossible with God. If we trust and allow mercy in our lives, the Christian thread through human history can be a continuous thread of joy. If we are inspired by beauty to love our neighbor, even the neighbor on the other side of the world, we will work for all creation to be a viable mode for existence.
As St. Paul explains in his letter to the Romans, 1:20, "Ever since the creation of the world his eternal power and divine nature, invisible though they are, have been understood and seen through the things he has made."
Pope Francis calls us to live in ecological communion with all creation to reflect the glory of God. Christian maturity comes with a constant renewal of love expressed in relationship with God, neighbor and the land.
The spirituality of "Laudato Si'," asks Christians to evaluate their lives in terms of being good stewards of creation, including how their lives affect those around them as well as neighbors on the other side of the world. This spirituality is demanding, but I have witnessed it in action in my grandfather. He was a very busy man, who found time to love God, others and his garden.
Holly A. McGuire
Theology teacher,
Trinity High School