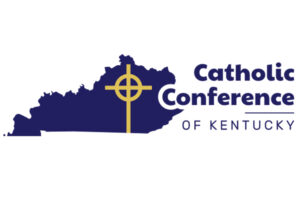 Kentucky's bishops and the Catholic Conference of Kentucky, which represents them, oppose a tax reform bill that would reduce individual income tax for Kentuckians, saying the measure risks an adverse effect on vulnerable people.
House Bill 1 easily passed the state House of Representatives early this month and the state Senate is expected to approve it in the coming weeks.
It comes on the heels of a 2022 measure, House Bill 8, which reduced the individual income tax for tax year 2023 by half a percent, from 5 to 4.5 percent. It also expanded sales tax on some services.
This year's bill would reduce the individual income tax further for tax year 2024 to 4 percent, assuming certain budget conditions have been met.
These tax rate reductions come at a cost, said Jason Hall, executive director of the Catholic Conference of Kentucky.
A fiscal impact statement attached to the latest bill estimates a revenue loss of $315 million in fiscal year 2023-2024. On the 2022 bill, the estimated impact was a loss of $530 million in fiscal year 2022-2023.
That loss in tax revenue — approaching a billion dollars — could endanger funding of social safety nets, Hall said. And increases in sales tax, which could help offset the losses, would place a heavier burden on impoverished Kentuckians, he said.
"The bishops have long said government budgets are moral documents. They state our priorities," said Hall. "Things like education, Medicaid, SNAP (food assistance) and all these benefits that have state funding have to be sufficient to meet the needs, which says something morally about us as a society."
Kentucky's bishops evaluate tax policy according to a 2004 document they produced called "Principles of Taxation, Allocation of Revenue, Contributing to the Common Good." The brief document outlines five principles.
The principles say that state spending should prioritize meeting the basic needs of all people; citizens and corporations have a right and a responsibility to contribute to the common good by paying taxes; the state should maintain sufficient revenue to meet the basic needs of all; taxation should be based on one's ability to pay; and taxation should be fair and just in its treatment of the poor.
In their consideration of House Bill 1, Hall said, the bishops are primarily concerned about the third and fourth principles — sufficient revenues to meet basic needs and taxation based on the ability to pay.
On the ability to pay, Hall said, "The movement now is to move from income tax to a greater reliance on sales tax. Sales tax has expanded to more services."
He noted that most of those newly taxed services are not necessities and primarily affect higher-income people, but some are not, such as auto repair services and home security services. And he is concerned that additional sales tax expansions — or increases — will be implemented to offset revenues lost to the income tax reduction.
The Catholic Church generally regards sales tax as a regressive form of taxation, requiring all to pay the same tax rate, even if one lacks basic needs. Progressive taxation, envisioned by the church's social teaching, is based on one's situation.
"Our contribution to the common good should reflect our blessings," the bishops' tax document explains.
On the principle of maintaining sufficient revenues, Hall said the CCK is very concerned about House Bill 1.
He noted that lawmakers who support the measure point to Kentucky's current budget surplus — derived in part from pandemic-related federal assistance.
But Hall said the surplus, and hoped-for economic growth from the lower income tax, can't be depended upon.
"I hope they're correct, but we're very concerned. Not that long ago, we had budget crisis after crisis," he said.
"Effective stewardship of resources is always of concern to any branch of government, but even the most careful management of resources cannot overcome a fundamental lack of income," the bishops' principles say.
To read House Bill 1, visit the Kentucky Legislature's homepage, legislature.ky.gov/Pages/index.aspx, and click on bills. To reach out to your lawmakers, call 1-800-372-7181.