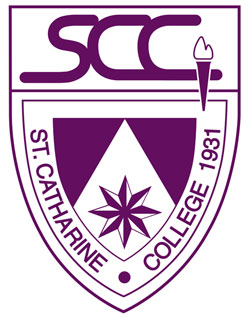 Dr. Cindy Meyers Gnadinger has been selected to serve as the eighth president of St. Catharine College in Washington County effective July 1.
Gnadinger currently serves as the college's provost. She will succeed William D. Huston. Huston announced his retirement in February after serving 18 years as the college's president.
Gnadinger, who earned a doctorate of education in supervision and instruction from the University of Louisville, joined St. Catharine in 2014 as vice president for academic affairs. Soon after she was promoted to provost, according to a news release from the school.
Before coming to St. Catharine, Gnadinger served as vice president for academic affairs at William Peace University in Raleigh, N.C., and as assistant vice president for academic affairs at Bellarmine University.
She spent 13 years at Bellarmine as a professor, department chair, dean and assistant vice president for academic affairs.
During her time at Bellarmine, she also led the development of four new graduate degree programs, coordinated formal outreach initiatives to community agencies and established the Bellarmine Center for Teaching, Excellence and Leadership, the release said.
Dominican Sister of Peace Maria Ciriello, St. Catharine College trustee and executive committee member, said Gnadinger is well equipped to be president of the liberal arts institution.
"Dr. Gnadinger's passion for the future of the college and her concern for students will drive all her endeavors," she said.
Len Spalding, a St. Catharine trustee and benefactor, said he sees a long future for Gnadinger at the college.
"Her background in higher education circles prepares her for the tasks associated with leading the college in the next stage of its growth. Her passion for St. Catharine College and her abundant energy will serve the school well over the next 15 years or so.
"Speaking as a trustee, Dr. Gnadinger has shared some of her vision and goals for the college and we are all 100 percent behind her and eager to help in any way possible," Spalding said.