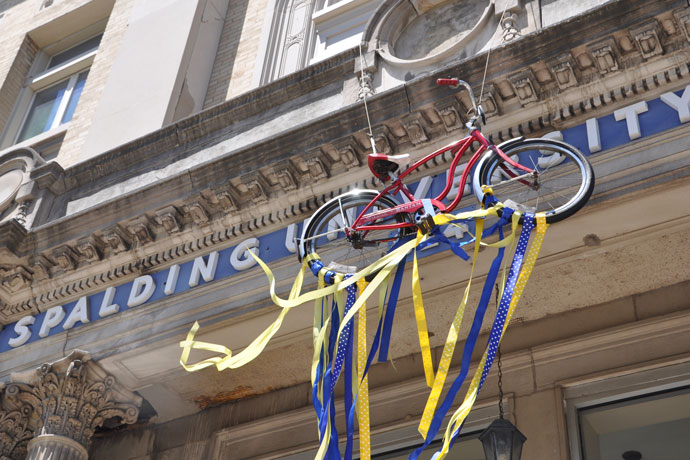 Record Staff Report
Spalding University will offer a new scholarship program in honor of the late Muhammad Ali.
Dr. Tori Murden McClure, president of Spalding, announced the scholarship on what would have been Ali's 75th birthday, Jan. 17.
The Muhammad Ali Scholars program will fund up to $5,000 per year for traditional, first-degree students, a news release from the school said. The scholarship is renewable up to $20,000 over the course of four years.
The scholarship honors Ali, who died June 3, 2016, and his history with Spalding, the release said. As a young man, Ali, then known as Cassius Clay, received his early training as a boxer at the Columbia Gym, now Spalding's University Center. During his time training at Columbia Gym, he also worked for the Sisters of Charity of Nazareth, who ran the school, in the school's library.
McClure was hired by Ali in 1999 as the first employee on staff of the Muhammad Ali Center in downtown Louisville, according to the news release.
"Muhammad was one of the most compassionate human beings I've ever met. He knew each person has their own hurts and pains," McClure said in the press release. "As an institution, Spalding tries to address hurts and needs both at the community and individual level."
The creation of the Muhammad Ali Scholarship is an attempt to make private higher education more accessible, the release said. The first award recipients will be notified this spring and will enroll in the fall.