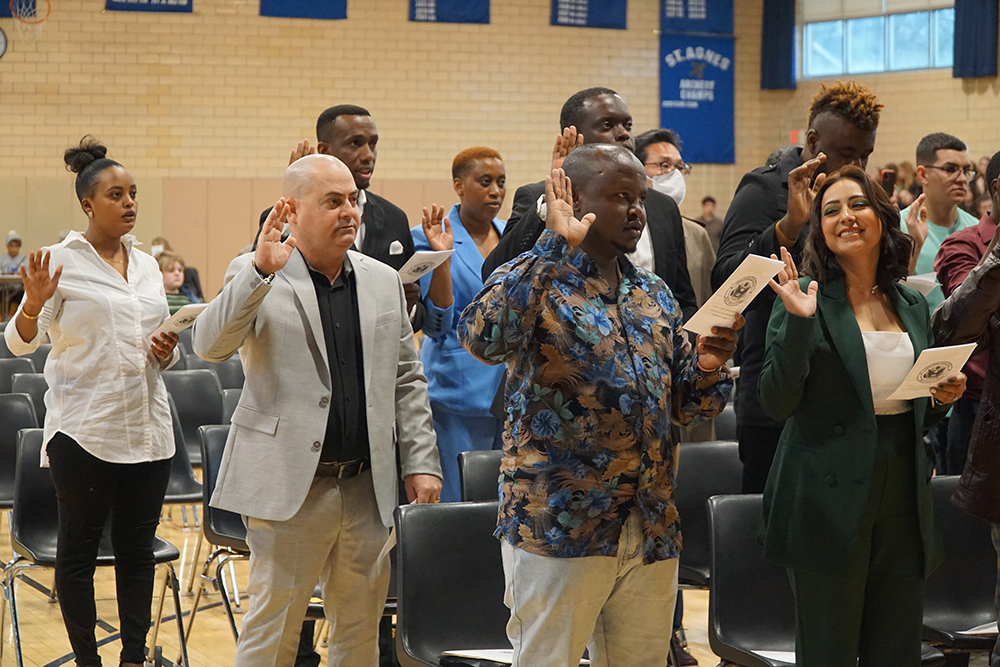 ---
Susel Shinan beamed with pride as she recited a naturalization oath of allegiance to the United States of America, standing in the gymnasium of St. Agnes School, 1920 Newburg Road, Feb. 16.
She was one of 37 people from 20 countries to recite that oath during a Naturalization Ceremony held at the school.
"This is my dream come true," the Guatemala native said. "I have studied a lot for this day. I am very excited to be part of the United States."
The St. Agnes sixth-graders in attendance had some idea of how much studying was needed to pass such a test. The day prior, they had been subjected to a pop quiz in the form of 50 questions pulled from the citizenship test.
During the ceremony, Judge Benjamin Beaton of the United States District Court said only two students passed.
"Now this was a pop quiz," he reminded those gathered. "And you folks had time to study. But only two" would have passed.
St. Agnes accepted an invitation from U.S. Citizenship and Immigration Services to host the ceremony because it provides an opportunity for students to see the process, said Aundrea George, school principal.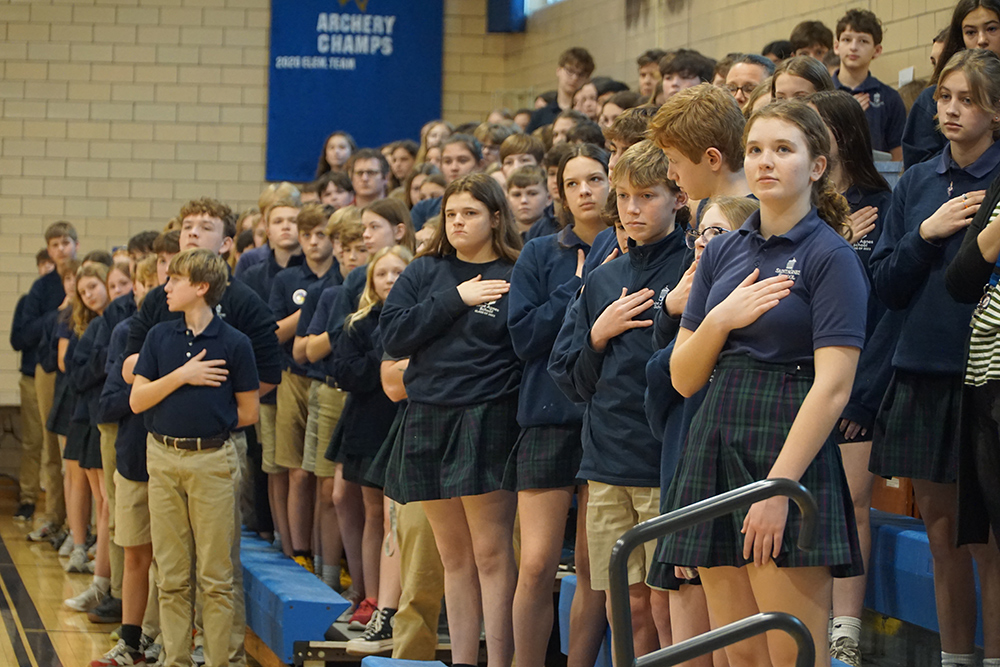 George said St. Agnes middle schoolers have been discussing and learning about the naturalization process in social studies classes.
Emily Burch, an eighth-grader, said her class has also been "learning a lot about back when America was becoming a country."
Experiencing the Naturalization Ceremony made her feel "lucky and proud."
"It was nice, especially to see people celebrate being a citizen," she said.
When asked whether she would be able to pass the citizenship test, she said maybe.
Rowan Lally, also an eighth-grader, said he appreciated the experience.
"It was cool to see how hard they had to work to get to this point and to see them become citizens," he said.
This was the second time St. Agnes has hosted a Naturalization Ceremony. In January 2019, the school welcomed 77 people from 36 countries to take the oath to become U.S. citizens.