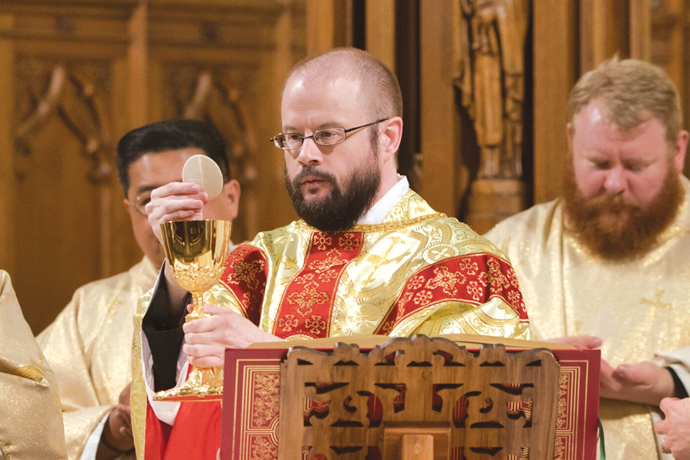 Record Staff Report
Father Matthew Holladay, a native of Louisville, was ordained a priest of the Congregation of Marian Fathers of the Immaculate Conception of the Most Blessed Virgin Mary on May 11 at St. Louis Bertrand Church.
Father Holladay, 41, a son of St. Louis Bertrand, attended Our Mother of Good Counsel School and is a 1996 graduate of Trinity High School. He is the son of Steve and Judi Holladay and has two siblings, Beth and Mike.
Father Holladay entered the Marian community, based in Massachusetts, in 2008.
He was ordained last month by Bishop Emeritus of Memphis, Tenn., Martin D. Holley. His first Mass of Thanksgiving was celebrated May 12 at St. Louis Bertrand, the church where he was baptized.
He will begin his ministry at the Divine Mercy Shrine in Stockbridge, Mass., where the congregation's North American Headquarters reside.
The Marian Fathers spread the message of the Divine Mercy of Jesus throughout the world, according to their website. The congregation, which has more than 500 priests and brothers, began in Poland in 1670. Today's members serve in 20 countries around the world.
From their headquarters in Stockbridge, the congregation publishes literature and images related to Divine Mercy.