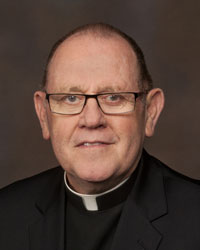 Rising very early before dawn, Jesus left and went off to a deserted place, where he prayed. Mark 1:35
I don't do it often enough, but one of my very favorite things to do is get up early on a rainy morning when the weather is "just right" and sit on my porch alone with a good cup of coffee while looking out at the fountains in the ponds in front of my condo. I like to just sit there and listen to the sounds and take in the sights that seem to be amplified before the world wakes up.
At that time of day, the birds seem to chirp more loudly. The fountains seem to splash more intentionally. The green seems to be greener. Even the rain seems to fall more gently. The sight and smell of green and wet together always reminds me of my time in Switzerland. If I close my eyes and imagine peace, it would definitely be green and wet.
Sitting there in that idyllic setting, I feel connected to an inmost calm where all seems to be OK. It is a time when thinking, struggling, worrying and planning cease and basking in the alright-ness of the here and now seem to be the only appropriate response.
Sitting there in the quiet, the world opens slowly, like a blossom, until all that serenity fades ever so slowly into the harsh light and rising noise of another busy day.
In the gospel passage cited above, we know that Jesus often got up early to go off by himself to some quiet place where he could "hear himself think," as my mother used to call it. Sometimes, he went to the desert, sometimes to the mountains and sometimes to a parked boat out on a lake.
There he shut out the noise around him and the noise in his own head. There he communed with his heavenly father and listened for that still, small voice that gave him direction for his ministry. It was like filling his fuel tanks before another busy day of ministry.
We are losing the practice of centering ourselves before going to sleep and before going out into the storm of another busy day. At night, we fill our minds with headline news minutes before trying to go to sleep.
In the morning, we wake up, jump up and spring into action. Stressed, we often reach for electronic entertainments or recreational distractions to relieve the pressure. If that doesn't work, we pop a pill from the pharmacy or even inject an illegal narcotic to numb the unrest we fill in our psyche.
Much of our anxiety could be relieved simply by taking time to stop, look and listen, away from the crowds and in the quiet, on a regular basis. That kind of reflective time used to be built into the rhythm of a normal day. Now, we have to fight for it or pay a price if we don't.
To read more from Father Knott, visit his blog: FatherKnott.com.