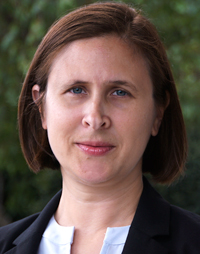 A range of concerns converge in January.
National Migration Week, celebrated Jan. 6 to 12, celebrates immigrants and refugees. Poverty Awareness month highlights the plight of the poor.
The national observance of Martin Luther King Day, Jan. 21 this year, re-orients the country to civil rights and the sin of racism ahead of Black History Month in February.
And the anniversary of the Supreme Court decision in Roe v. Wade, which was Jan. 22, is observed with Masses and demonstrations calling for an end to abortion.
Advocates for these different causes tend to stay in their own lanes. But the Archdiocese of Louisville is attempting to change that by promoting events linked to these causes under the umbrella Days of Human Dignity.
Each of these causes deal with human life and its inherent dignity. Any divisions that seem to separate these issues are constructs of our society and reside far outside the call of Jesus to love one another.
In many ways, these issues are also tangled together. Here are just two examples:
Three quarters of women who terminated their pregnancies in 2014 were considered low income, according to the Guttmacher Institute. And about half lived under the federal poverty line.
The financial strain of having a baby is undeniable. Pregnancy, childbirth and parenting can strain a woman's ability to work, attend school and keep up with other responsibilities. An unplanned pregnancy raises those stakes.
Kentucky lawmakers have an opportunity this session to help alleviate some of those challenges for women with Senate Bill 18, which would require employers to make "reasonable accommodations" for pregnant women in the workplace.
The Catholic Conference of Kentucky, which represents Kentucky's bishops on matters of public policy, supports the measure. 
Jason Hall, executive director of the conference told Record reporter Jessica Able recently, "For the CCK, this is both a workers' rights issue and a pro-family issue."
"Data from pro-life groups show that economic anxiety is a major factor for women who are considering an abortion," Hall said.
There are many other ways to support a woman facing an unplanned pregnancy. Senate Bill 18 makes a good start for Kentucky women. You can encourage your legislators to support the bipartisan bill by calling the Kentucky legislature at 1-800-372-7181.
In addition to economics, race also plays a role in childbirth. Reports published last year in the journal Obstetrics & Gynecology showed a direct relationship between race and maternal health.
The Detroit Free Press published an analysis of one report by University of Michigan researchers explaining that a woman's risk of developing a life-threatening condition while she's in the hospital for delivery depends on underlying health problems and her racial and ethnic background.
The study focused on 41,000 women in the United States who had a lifesaving medical procedure while in the hospital to give birth from 2012 to 2015.
"Non-Hispanic black women had a 70-percent higher rate of having a severe birth-related health problem than non-Hispanic white women," the newspaper reported. "White women also had better outcomes when it came to nearly every other childbirth complication than those who identified themselves as Hispanic, Native American or Alaska Native, or Asian or Pacific Islander."
It's easy to dismiss one issue or another when your passion lies in one corner, but women, babies and society will be better served when we take the issues together.
MARNIE McALLISTER
Record Editor