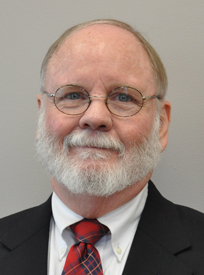 The tenor and tone of our lives today can be loud and obnoxious.
Some people spend a lot of time yelling at each other. The political messages we're bombarded with can be confusing, demoralizing and disconcerting. And there are aspects of our environment and the natural world that are daunting, too.
Storms seem stronger and certainly more frequent. Traffic seems as dangerous as ever, and crime? Oh, my goodness.
But despite all these tribulations and the accompanying lamentations, if we take a moment to look and listen for them, we can hear sounds and see examples and remember instances of the divine all around us.
For instance, back in the summer of 1992 in the northern Kentucky town of Cold Spring, a priest, Father Leroy Smith, told a group of parishioners at St. Joseph Church that at midnight on Aug. 31 he expected either an appearance or a message from the Virgin Mary.
As you might expect, near chaos took hold. News media descended on the little church on Ky. Highway 27. Booths selling commemorative T-shirts sprung up along the way. And on that night in August, nearly 10,000 people showed up.
One of them was the late John Asher, who at the time was a reporter for WHAS radio. A few days after the scheduled event featuring the Blessed Virgin, John was asked what he felt, or heard, or saw.
And he wasn't certain about any of it; he just knew he'd been a part of something special. A man of profound faith — and as honest a person as one could hope to meet — Asher said the night, and the moment midnight struck, was remarkable. He wasn't sure quite what occurred.
"Something happened," he said. "I'm not sure quite what. But something happened and a lot of people felt it."
John Asher, who became a vice-president of Churchill Downs, Inc., after leaving the news business, didn't see an image of the Blessed Mother in the church or floating above it. He didn't see a light in the sky. But he felt something, right at midnight.
It might just have been the presence of God thanking everybody for showing up.
The death of Pope Benedict XVI on this past New Year's Eve provided memories of another time when the presence of the almighty was felt, this time by about 60,000 people at New York's Yankee Stadium.
The pope had come to the United States in April of 2008, and one of the Masses he celebrated was in the famed baseball park. Among the thousands there to greet him and celebrate the Mass were a contingent from the Archdiocese of Louisville.
It was a hurried trip, a flight to the Big Apple, and a bus ride to the stadium. No time for sightseeing; people were there to see Pope Benedict and nothing else mattered.
And when the pope appeared and began a slow, motorized trip around the baseball field, waving and smiling at the thousands there, no one was disappointed. The crowd, regardless of their hometown, their ethnicity, or the languages they spoke, regardless of their differences, all seemed to experience the same thing: A moment of pure joy. A blessing from the Almighty.
More recently, the nation seemed to put its differences aside when a young man faced death on a Cincinnati football field. As millions watched on television, a collision in the Jan. 2 game left second-year Buffalo Bills player Damar Hamlin without a beating heart. Trainers, doctors and medical technicians rushed to his side and, as it turned out, saved his life. But at the time, when the ambulance left the field and carried Hamlin to the nearby Cincinnati Medical Center, no one knew what the outcome might be.
Much of the nation, it seems, left rancor and competition and division aside and prayed for the 24-year-old athlete. For a few days, everyone seemed united in a just cause — asking God to spare this young gladiator's life.
And he did. Through the minds and hands of medical professionals, Hamlin survived and the rest of us had a chance, once again, to see and feel a divine presence.
Chances are it's there more often than not, if only we pay attention.
GLENN RUTHERFORD
Record Editor Emeritus