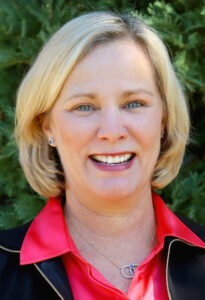 Because most readers are well aware that the Federal Reserve raised its benchmark interest rate throughout 2022, we reminded readers in last month's column about how they can benefit in 2023, as interest earned on both short-term investments and most types of bonds are also moving higher.
This issue of The Record includes the Bridal Announcements section, which elicits joy and hope for the happy couples. The period leading up to the wedding requires making lots of fun decisions, it can also cause stress for the couple and also for family and friends. To help lessen the level of financial and emotional stress, listed below are suggestions for the bride and groom to consider before making specific decisions:
Poor performance from most investments in 2022 may impact the financial capability of people being asked to help pay for events and of those invited to attend festivities. Be mindful of this prior to making any plans.
Create a solid budget and stick to it. Determine how much money will be needed for the entire period leading up to and through the wedding date. Calculate each expense amount for events prior to the wedding, including travel, clothing, bridal party gifts, moving expenses, etc. Add to the budget expected costs for after the wedding including the honeymoon. Because even the most detailed bride and groom will have one or two unexpected items, make sure to include an extra amount for unanticipated costs.
The worst thing that can happen is a disagreement about money prior to what should be one of life's happiest occasions.
If you are asking parents or others to help financially, meet together with each side of the family in person to discuss expectations for their involvement both financially and emotionally. Create a budget and timeline for decision deadlines and then communicate often.
The excitement surrounding the months before a wedding typically includes engagement parties and showers. It is a great compliment when others offer to hold these events for you, but be aware that too many events can be a financial burden on the happy couple as well as their families, friends and bridal party members. Consider the offers thoughtfully before accepting every single one.
Assess the financial impact your wedding wishes will have on those who will celebrate with you. Be sensitive to their ability to join all the festivities.
Set expectations in advance so that multiple gifts from someone attending multiple events is not expected. For younger couples, remember your friends are just starting out too and need to plan for their own financial futures.
Talk with your bridal party and get their input prior to setting any plans. Remember that out-of-town trips for bachelor and bachelorette parties are fun but they can also be unaffordable for some. In addition, clothing and travel expenses for the actual wedding need to be within their respective budgets. Consider that multiple friends may be getting married in the same year, which compounds the financial burden.
Also, acknowledge that friends may have different vacation policies at their respective employers ranging from "unlimited time off" to just a couple of weeks. Consider the time commitment they are making to celebrate with you, especially if they are planning their own weddings.
For anyone involved in a wedding this year, take action in January to create a "checklist" of relevant items listed above to minimize financial and emotional stress during this exciting time.
Beth Stegner Peabody, CEO of Stegner Investment Associates, is a graduate of St. Agnes School and Sacred Heart Academy.
Previous Cents & Sensibility columns may be viewed at therecordnewspaper.org/editorials-commentary/cents-sensibility/
This article was published in the Record's bridal section for January 2023.