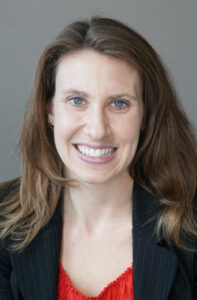 Let me tell you about my smelly Upper Room.
You see, after the Chrism Mass, my office normally goes about the immediate task of distributing the Holy Oils to parishes for use during the Triduum. Safety concerns made that impossible this year, so we needed a secure, cool, dark place for the oils to remain for a while.
That place is my guest room closet. The Holy Oils have been safely, reverently in quarantine there for over a month now. The vessels have been tightly sealed and the door has been locked. But if you have ever worked with the Sacred Chrism, you know this: the aroma will find you. A few days after I shut the door, the fragrance of balsam started to waft out. When the windows are open, it floats into the hallway.
The guest room — usually vacant — has suddenly been pressed into service. In addition to liturgical storage, its uses have expanded to include homeschooling and video conference calls. It is a place where one very old laptop has strained to support two full-time work-at-home schedules and a fifth- grader's distance learning. It's a toddler's favorite spot for naps and not-naps and stuffed animal picnics. It is a space that needs a lot of grace these days.
The biblical Upper Room is a place where Jesus' closest friends encountered him in surprising ways. I imagine that after the Resurrection, the apostles waited in hope, fear, and frustration — probably a mixture of all of these. We, too, remain here for a while in our Upper Rooms, adjusting to new realities and complex emotions.
"The doors may be locked, but the church is open." I am not sure who said this first, but it is an apt motto for these times. In the past weeks, you may not have seen or heard or experienced the church in the same way.
Nevertheless, the Holy Spirit is at work, seeping out the doors of the locked buildings and wafting into our quarantines. Many of us have experienced the incredible creativity and dedication of our clergy and parish staff during this time to reach out and minister in new ways.
It is almost time, I think, to finish pouring and distributing the Holy Oils to parishes. Even after they leave the closet, the scent will linger for a while. I have been grateful during these hectic times for a whiff of Chrism. The smelly Upper Room in my house reminds me that no barrier can hold back the grace of God. At a time when it is so abundantly needed, may the Holy Spirit fill up our senses and give us the strength to meet new challenges in the days ahead.