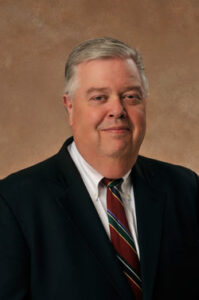 Record Staff Report
John Asher, a former journalist and Churchill Downs' vice president of racing communications who died Aug. 27, was remembered by Archbishop Joseph E. Kurtz and the Catholic Education Foundation for his dedication to Catholic education and people in need in the Archdiocese of Louisville.
"Since my first days in Louisville, I have always been amazed by John's never-ending gift of giving to others who struggle in their daily lives," the archbishop said in a statement released Aug. 28. "His great legacy in this community will go far beyond his many career accomplishments and we will always remember him, at his core, as a man of deep faith who loved his family and tirelessly sought to do well for others. May God bless him and his family as we give thanks for our dear friend."
Asher served a six-year term on the board of the Catholic Education Foundation beginning in 2004. And for more than a decade he had a leading role in the annual Salute to Catholic School Alumni dinner sponsored by the Catholic Education Foundation.
He served as the master of ceremonies since 2008 at the foundation's annual Salute to THE GAME luncheon. 
He was honored by the foundation in 2015 when he received its Community Service Award.
Richard Lechleiter, president of the foundation, said, "I was blessed to have known John for 25 years in the Louisville community. His singular style, huge heart and big smile have always inspired me to try to do more, to be better. During his long association with the Catholic Education Foundation, he became the face of this organization in much the same way as he did at Churchill Downs. And he did every bit of it solely for the benefit of all our Catholic school kids whom we support each day. I love John Asher, and I know that he will lead us forward in our work from his new-found home in heaven."
Visitation will take place at Churchill Downs' Triple Crown Room in the Jockey Club Suites, 700 Central Avenue, Sept. 4 from 11 a.m. to 8 p.m.
The Mass of Christian Burial will be celebrated at 2 p.m. Sept. 5 at the Cathedral of the Assumption, 433 S. Fifth Street.