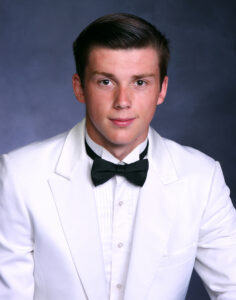 Coming into Trinity, I had almost no idea what to expect. Between a few people who were attending Trinity from my public middle school and some soccer team members, I could count on one hand the number of solid friends that I had entering high school.
Despite feeling extremely apprehensive about stepping out of my comfort zone and choosing a school different from almost all of my middle school classmates, I was almost immediately rewarded the day that I stepped into Trinity High School.
Greeted almost instantly by new classmates and welcoming teachers, I quickly found a home at Trinity. After joining the soccer team, as well as a variety of other clubs and activities, I quickly met both students and faculty members whom I knew I could look up to and rely on throughout my entire high school career and well beyond.
Dedicated, hardworking peers and devoted teachers created an extremely positive environment that motivated me to work diligently on my schoolwork, providing a much larger support structure around me than I ever could have imagined during middle school.
Trinity made an immediate impact on me educationally by molding me into a conscientious student, but more importantly the entire four years have created a lasting impact by developing me into a respectful and appreciative young man.
On my Trinity journey, numerous students and teachers have provided me with models of how to be hard-working and gracious in my own life. Between my coaches, teachers, campus ministers, teammates and classmates, each person in the Trinity community has helped me develop and inspired me to be better in their own unique way.
In my time as a high school student, Trinity has provided me with a most invaluable gift — friendships and a brotherhood that will last a lifetime. Trinity High School has developed me into everything that I am today, and I cannot imagine having spent my last four years at any better place.