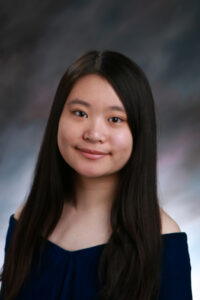 Once upon a time in a far-off land in the city of Louisville, Ky., there was a campus with an L-shaped, red-bricked building bearing the symbol of a heart with a cross. Within the walls of this building, there lies a community of young women with dreams for the future, preparing to battle the obstacles that would hinder them from achieving such dreams, and becoming active citizens in the global community. This building is Sacred Heart Academy.
Alongside these young women are teachers who not only instruct them but mentor and befriend them. Their enthusiasm for the subject they teach is contagious and leaves students eager to listen, learn and discuss. While one classroom on the first floor studies the structure of the human heart, another on the second floor explores the effects of Apartheid on relationships in Athol Fugard's "Master Harold … and the boys," and one on the third floor has students spinning beautiful works of pottery. All three floors and every single classroom possess a teacher who is dedicated to shaping students to become independent, open-minded thinkers.
Outside the classroom, these young women engage in a diverse variety of opportunities that enable them to further develop their interests and to discover their passions. While Vickie Valkyrie tears the track field, Susie Sacred Heart sings her heart out on the stage in the theatre and Ursula Ursuline builds robots for an upcoming robotics competition. These extracurriculars are more than just fun activities; they instill skills and further shape well-rounded students.
However, these young women are not bound to the campus and are encouraged to share their gifts with the local community, especially through service. While there may not be fiery dragons in need of slaying or evil sorceresses to defeat, the Sacred Heart Academy community recognizes there are monsters such as hunger that terrorize the streets of Louisville, negatively impacting the community. The students set out to help others and to battle such injustices while acquiring life skills, understanding the importance of being active members in society and growing compassion for others. Sacred Heart Academy does not simply produce students who can robotically cite math formulas or memorize Spanish verb conjugations but ones with caring hearts willing to use their talents for the greater good.
Further, the global community also experiences the impacts made by these young women. The International Baccalaureate Programme offered at Sacred Heart broadens students' horizons by presenting global issues and analyzing them from varying lenses. Consequently, students are global-minded and carry service across the lands and seas. While some students embark on mission trips, others initiate fundraisers for global non-profit organizations such as the African Library Project and Operation Smile.
After four years of studying in the classroom, participating in the school, volunteering in the local community and serving the global community, these young women leave with the skills and knowledge they have acquired as their weapons ready to take on the world and battle their way to bettering the community and becoming leaders as strong women of great faith — Valkyries.