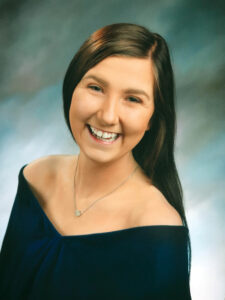 Part of growing up is learning how the world works. We are thrust into an unknown where we must take the initiative to unearth the meaning of our surroundings. Some would call this process the Theory of Everything. In this theory, a person exists in their own world where their self-interests and drives are a galaxy. The people around them, their family, friends, acquaintances, and institutions are the stars and planets which make up a galaxy. However, throughout life, each human being discovers they are not the sole star the galaxy revolves around. Everyone has their own complex, yet beautiful life. Many can come to this realization at their own pace through life-changing experiences, but for others, it takes time. It may take multiple experiences for someone to learn they are a part of something greater.
Leaving high school can be a vital moment when this realization sets in. Around December of this past year, many of my classmates and I began to realize we were coming to the end of our journey as students at Mercy Academy. Once you have been somewhere for four years, somewhere that feels like home, it is hard to think you will ever leave. It becomes your safe spot in your galaxy, where you are comfortable. Since we cannot stay there forever the question becomes what's next?
As we near the end of high school, this question can become surreal and difficult to answer. Finding the answer to this question, and realizing you are not the only star or planet in your galaxy may have two initial reactions. The first being rejection, as it is easier to continue thinking you are the lone inhabitant of a galaxy than to acknowledge the evolving and messy life around you. The second is recognizing you are living among thousands of shining stars and planets and the people around you have their own dreams and ambitions.
Many go through the first phase out of denial and fear for the unknown, but after they begin to accept those around them, ultimately they move forward.
For the class of 2020, we have had moments when we rejected the idea of leaving Mercy. We have said we are going to fail so we have to repeat a year, and we have shed our tears over the thought of not seeing our sisters and teachers every day. But eventually, we must move on to the next chapters of our lives. For a few of us, this may be across state lines, and for others across the city.
No matter where you go, your galaxy will expand, welcoming people from all walks of life. You will have new, invigorating experiences, which might shape your worldview further. Despite all these different experiences and life changes, one thing will remain true: Mercy Academy will always be a part of our galaxy. It will always be an extra home, a safe space, and a place where we feel comfortable. The faculty and staff who have molded you into a dangerous woman — a woman of Mercy — will always be there to guide you through life's trials and tribulations.
Most importantly, the women of Mercy who have gone through the past four years with you, held your hand, wiped your tears, and laughed alongside you, will always be stars in your galaxy. They will shine bright for your successes and comfort you through your failures. They will continue to be your sisters and Mercy will continue to be your home. A constellation of stars and a planet that will forever be part of your galaxy.