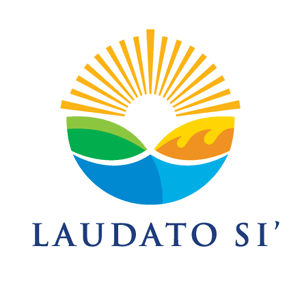 To practice the lessons of a papal encyclical, it helps to understand what it says.

That's why Father James Flynn and Cory Lockhart are offering "Understanding Laudato Si'," a monthly discussion series that breaks down the tenets of Pope Francis' 2015 encyclical, "Laudato Si': On Care for Our Common Home."

The series, offered via Zoom, consists of four sessions and breaks down the encyclical by chapters. And though it's halfway over, it's not too late to join.

Father Flynn, a retired priest of the Archdiocese of Louisville, said the first sessions — held Jan. 31 and Feb. 28 — covered the introduction and chapters one to four.

Session three, scheduled for March 28, will finish the encyclical with chapters five and six. The final session on April 25 will give participants the opportunity to discuss how the encyclical's lessons and goals can be worked into daily life.

Participants — who are tuning in from around the country — say the sessions have been thought-provoking.

Toni Evans, a parishioner of St. Raphael Church who attended the first two sessions, said her parish book club had already decided to read Laudato Si' when the sessions were announced.

"The pope's words are putting us all in relationship with the Earth," she said of the encyclical. "It's something I can't remember hearing much about. I know Native Americans talk like that, but I've never heard Catholics speak about it. I was so blown away by his words. I love going on hikes in nature, but to hear it come from him — and it was so profound and well thought out — I was blown away."

Chapters three and four — titled "The human roots of the ecological crisis" and "Integral ecology," respectively — were discussed during the Feb. 28 session. Participants were asked to ponder questions, such as:

"How can science and technology work together to improve human life?"

"What's our purpose in being here?"

"What do you know about the indigenous people that lived on the land that you currently live on or who live near you now?"

Ursuline Sister Rita Ann Wigginton said the two chapters in particular made her think of interconnection and how everything is connected — not only around the world but across time.

"For future generations, it's in our hands," she said. "What I hope is to leave the place better than how I found it. I think if more people had that mentality we wouldn't be raping the earth."

Linda Dolphin, a lay associate of the Sisters of the Presentation of the Blessed Virgin Mary in Iowa, said, "I just turned 80 and this is kind of alarming to me, too. While I'm already on my way out I'm trying to figure out what I can do. Coming up, my generation was 'pull yourself up by your bootstraps,' 'do whatever it takes to survive.' We're kind of paying for that now."

She said the Presentation Sisters have enacted small changes — turning off the tap while brushing their teeth to save water, for example — but that there needs to be a bigger, worldwide effort.

Dolphin, who signed up for the sessions to learn what she can do to further Pope Francis' cause, believes caring for the world needs to be "some kind of a unified effort," but historically it's been piecemeal. "A little here, a little there. But we need somehow to put it under a huge umbrella and I don't know if we have anyone that is that gifted who could rise up. I think Pope is doing a great job. I think we have to have a global vision and not be so nationalistic."

Evans is hopeful that Laudato Si' has and will continue to spark widespread change.

"The way he reached out to not just Catholics but to people around the world, I thought was wonderful," she said. "You get a fresh perspective. It makes us all interrelated because we're all in this together. Sometimes it seems like, 'What can we do? We're so small,' but if the Catholic Church can come together with our numbers then think of all we can do."