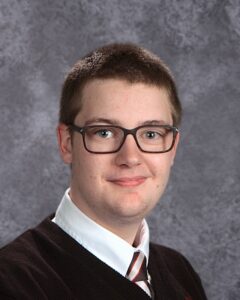 Looking back, the saying that high school is the best four years of your life is most certainly true for me, at least so far in my relatively short experience. In the past 22.22% of my life I learned more things than I can remember (literally) and have grown to become very close friends with my classmates.
Since I started going to Immaculata the size of my grade has never exceeded nine and, in hindsight, I could not more thankful for that fact, as it has allowed those of us who have been classmates — for at the minimum of five years and up to eight — to be the closest of friends I've ever had.
But school hasn't been one big social gathering as it is of course primarily a place of education.
Immaculata has taught me countless things over the years, topics such as ancient Greek philosophers, Roman kings, how to make a logically sound argument and sciences from biology to physics.
The school has also taught me more about the Catholic faith than I could have ever hoped to learn from anywhere or anyone else in my life up to this point. I can say with confidence that if I make it to paradise I would owe it to my theology teachers. Through the years I was taught the basics of the bible in biblical theology, the decrees and statements of the Church, particularly on the sacraments, in dogmatic theology, then the Church's stance on various important moral questions in moral theology, and ending with how to tie it all together as to be able to defend the one true Faith in apologetics.
In addition to all the book smarts the school has given me they have also given one of the most important life skills a person could have, that is the ability to learn quickly and apply lessons effectively. This is why despite the fact I do not plan on going on to a liberal arts university, or any university or college at all, I feel total confidence that the school has prepared me to the best of their ability to be able to go into my career of choice and succeed to the best of my ability.
After I graduate I want to get an apprenticeship as an electrician, and while having learned all about medieval weaponry or what a polysyllogism is will likely not be the most helpful things in that particular field of work, the ability to learn and apply — that all of my classes have been building without me even noticing until very recently — most definitely will be.