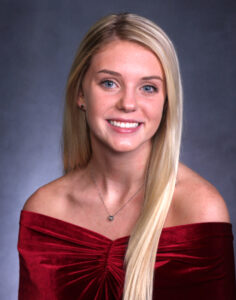 There are many aspects to consider when an eighth grader is transitioning to high school. These components include friendships, academics, athletics, extracurricular activities and college preparation.
Luckily, Holy Cross welcomes and offers all of these things for their students; it provides them with the essentials needed to have a great high school experience.
Holy Cross' high school experience is personalized for each student. Holy Cross has prepared their students to face the "real world" through the many programs that are offered.
Holy Cross has a unique, home-like, family atmosphere in the hallways every day. Each student and teacher is familiar with each other. Students build bonds and friendships that will carry on through a whole lifetime. Teachers at Holy Cross care for each individual student and will help him or her succeed in every way possible.
Despite having a small student body, Holy Cross has an immense amount of extracurricular activities and sports to be involved in. All students put an extreme amount of dedication into their sports; likewise, the students also have much pride in supporting each athlete in the student section.
The extracurricular activities offer many opportunities to personalize one's high school experience. These allow students to also take on leadership roles and become well-rounded individuals.
The academics and courses offered at Holy Cross prepare the student for college level learning. Many AP, dual-credit and honors classes are offered. Because of the small student body, each teacher can individualize their teaching style based on the students and the class sizes.
Students at Holy Cross are pushed academically to critically think and apply concepts and formulas to "real life." This is accomplished through Holy Cross' STREAM (Science, Technology, Religion, Engineering, Art and Mathematics) program and the Corporate Internship Program.
The Corporate Internship Program allows students to prepare for college, to be exposed to the "real world" and to gain insight on their interests and options for their future jobs.
Holy Cross also allows students to find their Catholic identity. Holy Cross helps students expand their relationship with God not only in the theology courses, but also through the service and retreat programs.
The service program allows students to understand the importance of helping others. Likewise, the retreat program helps students discover more about their own identity, understand their relationship with God and build everlasting bonds with their classmates.
Having a role in the Holy Cross community is something to take great pleasure in. Graduating is a bittersweet experience; however, students at Holy Cross leave with confidence because of their preparation for college.
The experiences and connections made in four years at Holy Cross develop the students mentally, physically, spiritually and emotionally.
From students, to teachers, alumni, mentors, coaches, parents and more, each individual involved with Holy Cross is blessed to be part of such an irreplaceable community.