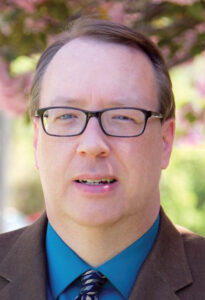 I'm frequently asked what the most important ingredient is to assure a happy, lifelong marriage. I usually resist the urge to give a single answer, saying something like "marriage is a delicious stew, where many ingredients combine to make something greater than any one element."
Ask any chef, however, and they'll tell you there is nothing more important than picking the right ingredients before you begin cooking. So it is with a marriage. What we bring with us is critical to assuring our success.
And so I find myself back to the same question: what is the most important ingredient? The salt or the protein in the stew, so to speak.
If pressed — if I had to select only one — it would have to be 'giving everything.' There is no room in marriage for holding something back. Our Catholic faith is clear on this, and for some very good reasons. Marriage is a union where two become one (Matthew 19:4-6) and that is not simply a metaphor for the marital act itself.
For a marriage to blossom, to grow and reach its fullest flowering, it must be seen and acted upon as the most important thing in the lives of its participants. They must hold nothing back, committing themselves totally to the other, sacrificing and giving constantly. Only then can they be fulfilled. Only then can they receive what they need to live.
This beautiful paradox is similar to that of Christ on the cross. By giving literally everything, literally everything was achieved.
As we once again celebrate marriage, both those of long duration and those newly born, we should be mindful of this key ingredient. By holding nothing back, by allowing no exceptions to interfere, we are indeed setting a foundation made of rock (Luke 6:46-49), capable of withstanding all storms.
Deacon Bowling is the director of the Archdiocese of Louisville's Office of Family and Life Ministries. This article was published in the Record's bridal section for January 2023.