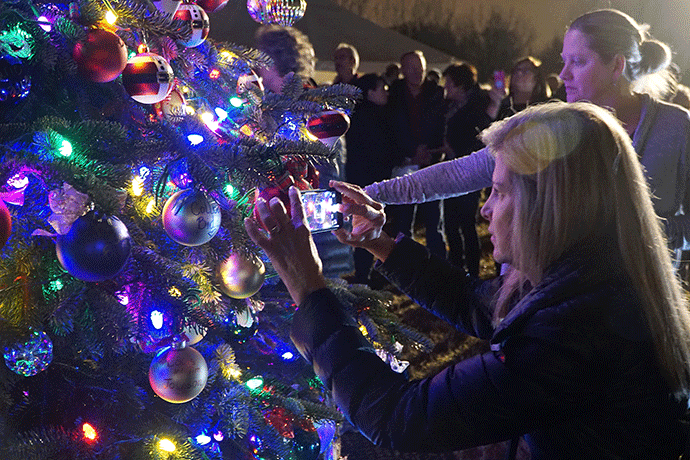 Nearly 400 people gathered around a 14-foot Nordmann fir tree at Calvary Cemetery, 1600 Newburg Road, Nov. 30 to hang ornaments on the Tree of Remembrance. 
During Advent, which began Dec. 2, the public is invited to add ornaments to the tree in honor of loved ones who have died. 
The ornaments will remain on the tree through the feast of the Epiphany, Jan. 6. They will be removed and held for pickup in the Catholic Cemeteries office until Jan. 31.