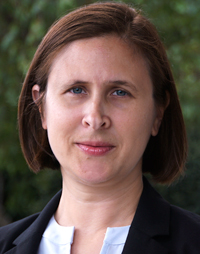 Responsibility.
Accountability.
Transparency.
Church leaders from around the world will be focused on these three words — and all of their implications — during an international summit on clergy sexual abuse that begins today at the Vatican.
Of course, bishops of the Catholic Church in the United States have had their sights trained on these ideals for some time now, thanks to the efforts of the news media and survivors of clergy sexual abuse.
The U.S. Catholic Church has come a long way since 2002, when decades of hidden abuse by clergy was revealed — to the horror of the laity.
Thankfully, survivors and professional journalists brought that horror into the open.
Since then, pressure from survivors, Catholics in the pew, law enforcement and the legal system have wrought changes in policy and procedures around the U.S. and locally.
An independent investigator for the Archdiocese of Louisville recently identified what he called a "sea change" since 2002, finding that local church leaders have made great strides in changing their approach to dealing with sexual abuse by clergy in the last 17 years.
Another signal of a "sea change" in the church appeared last weekend when we learned that the once-revered cardinal Theodore McCarrick had been laicized by Pope Francis. Documents show the former prelate's abuses had been reported but went mostly ignored for years until last summer.
Survivors of abuse and their advocates deserve our deepest gratitude. Their courage and generosity have brought the sin of church leaders into the light and bring us all closer to an opportunity for healing.
At the Vatican summit Feb. 21 to 24, leaders of more than 100 bishops' conferences from around the world and superiors of religious orders will hear from guest speakers, including survivors of abuse. Their work will focus on awareness — ensuring that every church leader understands the problem and his or her responsibilities for addressing it transparently.
In some ways, the U.S. delegation will be ahead of the curve. It may be helpful for them to share what they've learned with their peers and perhaps hasten the response of other church leaders who are just beginning to face their failures.
Psychologist Father Hans Zollner, who is part of the summit's organizing committee, recently told reporters to expect the meeting to be one step — a critical one — on a long journey that must continue. He expects task forces on child protection to be instituted on continents around the globe after the meeting to help ensure change. 
As the Vatican summit unfolds, we can pray that church leaders respond with transparency, responsibility and accountability. The healing process for the church and a restoration of trust in its leaders relies on these three things.
MARNIE McALLISTER
Editor