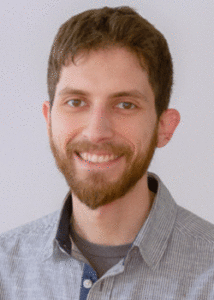 Sometimes, you need the benefit of retrospection to realize your privilege. I received a Catholic education from my first day of preschool to my last day of graduate school. Looking back, I can see what a blessing this was.
The friends I made, teachers I grew close to, interests I developed, and creative direction I eventually decided to take were all thanks to the quality schools I was fortunate enough to attend and the caring, insightful people who were involved as teachers and leaders.
My time at Holy Trinity School kickstarted my interest in mythology, history, art and reading. It's where I first filled notebooks with my own stories and exercised my imagination in ways I hadn't done before. It's also where I made some of the strongest friendships of my life — friendships that are still healthy today.
At the time, I was just doing what kids do: gravitating toward people with similar interests — people who made me laugh and inspired me to be myself. But now I can see how important these friendships really were. In a big way, I am who I am because of the people I spent time with in grade school.
I often say high school English classes are some of the worst places to experience art, but I can't deny that Trinity High School was my introduction to writers like Fitzgerald, Vonnegut and Salinger. Up to that point, I'd enjoyed assigned reading in grade school (mainly To Kill a Mockingbird and short fiction by Poe), but these books launched me into a deeper world of literature. One that I'd get even deeper into at Bellarmine.
I had supportive parents who enrolled me in the schools I attended as an adolescent, but college was when I first felt like I was making an educational decision for myself. The main factors in my Bellarmine decision were the intimate class sizes, the liberal arts focus and the location. I eventually chose English as my major, but I also participated in courses on human justice, faith and theology — courses that filled a void in me I didn't even realize was there.
I got to see my church from a more progressive perspective, which helped me with a lot of the questions of faith I was experiencing.
The Catholic affiliation of Spalding had very little to do with me choosing it for graduate school. I went for the MFA in creative writing program because of its national acclaim and because it was the next logical step as someone who wanted to write fiction. But it wasn't lost on me that Spalding's integrity as a Catholic school helped make the MFA program possible in the first place.
This was easily one of the best experiences of my life. To spend so much time with writers from around the country exposed me to the work of a diverse, often eccentric group of artists who I deeply love.
Not many people can say they spent the entirety of their educational career at Catholic schools, and while it was certainly expensive, I realize, now, how lucky I was to learn at schools with such strong traditions.
If I could do it all again, I'd do it the same way.
Nicholas Siegel is a writer from Louisville who attended Ursuline Montessori, Holy Trinity School, Trinity High School, Bellarmine University and Spalding University. You can find his work at nswriter.com.