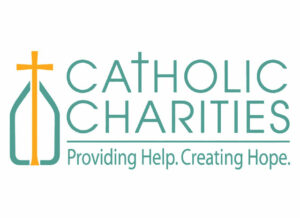 Catholic Charities Connect Series will offer opportunities in September and October to learn more about the programs the agency offers.
During the one-hour sessions, attendees will meet staff, tour the facilities, hear personal stories and have a light meal catered by the agency's Common Table. The sessions will be held at the agency's West Louisville campus, 2234 W. Market St. The Dates and topics are:
Sept. 5 at 4:30 p.m. — Welcome: Migration and Refugee Services, Immigration Legal Services, Kentucky Office for Refugees.
Oct. 10 at 8 a.m. — Empower: Common Table/Common Earth Gardens, Language Services.
Oct. 30 at noon — Strengthen: Family Support Services, Bakhita Empowerment Initiative, Sister Visitor Center, Long-Term Care Ombudsman.
The event is free, but reservations are encouraged. To place your reservation, email events@archlou.org, call 637-9786 or register online at www.cclou.org/connect.