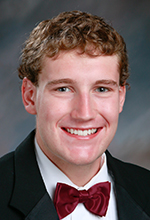 There are many words that can describe Holy Cross High School. Holy Cross can be described as fun, exciting, educational, and many more words. However, there is one word that truly describes Holy Cross, family. The Holy Cross community is a family. From current students, alumni, teachers, faculty, staff, and future students, we are all one family. Yes, Holy Cross may be a small school on Dixie Highway.
However, Holy Cross makes up for its size in passion. Our Holy Cross community has a passion for one another. At Holy Cross, teachers are not content with their students being average. Holy Cross teachers and faculty want Holy Cross students to be their best selves. The best in their educational lives, personal lives, financial lives, and spiritual lives. Holy Cross is more than a building. Holy Cross is more than a high school. Holy Cross is a family. A family built with love and passion for each other.
Real-life, real learning, real people, Holy Cross. These words are lived out through every Holy Cross student. At Holy Cross, our faculty prepares students for the real world. Teachers allow conversation between students. Often students will disagree with one another on serious topics. Teachers do not shut down these conversations. In fact, they encourage these conversations to happen in a mature manner.
The Junior and Senior Internship program also allows students to learn business skills needed for the next step in their journey. The Junior and Senior Internship is an opportunity for students to leave campus one day a week and intern at an organization. Often, the organization that students are paired with is a career interest of theirs. Holy Cross prepares students for the real world.
Holy Cross also guides people to finding their spiritual lives. Holy Cross teaches the teachings of Jesus Christ to every student. Many students build the foundation of their spiritual lives at Holy Cross. Students are equipped to pursue truth and ask questions about their faith.
Also, service is personal and not an obstacle to get over in order to graduate. Each student finds their service lives in the senior service capstone. Students find an organization they are passionate about and put on a service drive for that organization. This allows students to have a service project that is personal to them and allows students to learn more about their surrounding community.
Holy Cross equips its students with the many qualities: leadership, integrity, kindness, and many more. As students begin the next part of their journey, students will be grateful for the many lessons they have learned, the real-world skills they have gained, the spiritual foundation they need, and the family they have come by. Once a cougar, always a cougar is a common saying around in our Holy Cross community. Holy Cross is more than a High School. Holy Cross is a family!