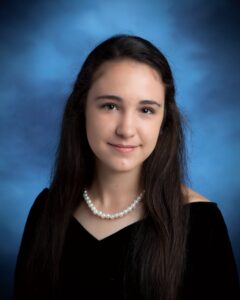 What do you think of when you hear the words "Bethlehem High School?" Many people will say a college preparatory school or that Catholic school in Bardstown, but Bethlehem is so much more than that.
Bethlehem is a place to grow not only in academics, but also as a person with values who will help contribute to society. Bethlehem teaches its students not to be afraid to stand out and speak their minds when they see an injustice in the world.
These values are nurtured by teachers, parents and the alumni of Bethlehem High School.
Bethlehem is a small private school with dedicated teachers. They make a conscious choice to teach at Bethlehem because they fully believe in the values that Bethlehem instills in its students.
The teachers are outstanding and are viewed not only as teachers, but as friends to many students. From the first day of freshman year, students are encouraged to form good relationships with their teachers. During their four years, students develop bonds that make them want to visit their former teachers when they are home from college.
Bethlehem is a choice that each family has to consider. Parents choosing to send their child to Bethlehem are choosing discipline, faith and academic growth. Parents are also ensuring that their child will be ready for college and have the skills to succeed later in life. Choosing Bethlehem is not just choosing a high school, it is choosing a future.
Bethlehem is blessed to have a generous alumni population. Their contributions allow the school to continue to grow by supplementing day-to-day needs as well as special projects.
I am truly thankful for their contributions that have provided numerous opportunities for me and my classmates. These opportunities have helped me to grow into the person I am today.
Bethlehem has taught me it is okay to speak my mind or express an opposing view, even when I disagree with the majority.
The friendships I have developed at Bethlehem not only with my peers, but also with the faculty will be something I treasure forever. Bethlehem has fully prepared me to succeed in college and make my mark as I enter society.