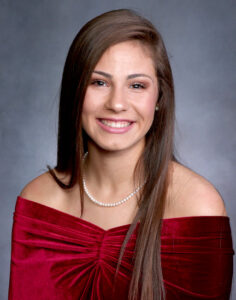 High school is defined as a school that is made up of grades nine through 12. High school is not usually described as a home or a family; however, Holy Cross High School simultaneously fits under both these definitions.
Holy Cross is an institution with the primary goal of educating ninth- through 12th-graders, but it succeeds in doing so much more. Holy Cross becomes a second home and a family to anyone who experiences it.
Holy Cross is made different by its small size. The teachers and staff of Holy Cross know every student's name, and never does one see a face in the hallway that isn't recognized. This closeness allows students to strive under the encouragement of peers and mentors that know who they are, what they are capable of and the person they are in Christ.
The opportunities provided at Holy Cross to get involved give the students the ability to become more well-rounded. Because the school is smaller, students can join multiple teams and clubs and succeed in them. Teachers and coaches work together to make sure students can participate in multiple extracurriculars, even at the same time.
This high involvement also helps create the family atmosphere at Holy Cross, because students of every grade are constantly interacting with each other and pushing each other to be the best versions of themselves.
In addition to the family atmosphere, the opportunities provided help students obtain multiple skill sets and become better prepared for the future. It is without a doubt that a Holy Cross student will be able to thrive under any environment they enter because of his/her experiences at Holy Cross.
Holy Cross is not just a high school. Teachers are not just teachers and students are not just students. The teachers, administration and staff at Holy Cross serve as models and mentors that advocate and work tirelessly outside of their hours to ensure they are giving the students an effort that is unmatched.
Students at Holy Cross do not define themselves just as students; rather, they define themselves as athletes, ambassadors, actors, intellects, Christians, friends and much more.
Holy Cross proves to go outside the definition of high school, and the students rise to the challenge of going outside of their own definitions.